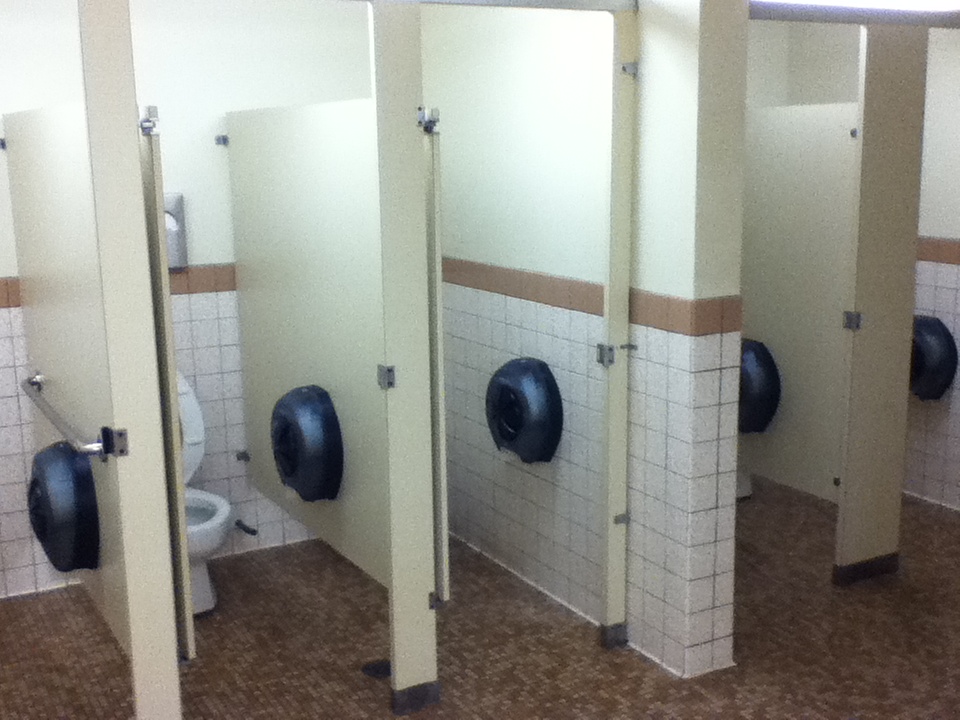 Wausau Restroom Solutions
Are you ready to update your restroom? Give us a call and see how we can save you time, money, and go green at the same time.
Our Wausau Green Seal certified products include 100% recycled paper towels and toilet tissue. Better still, our paper and soap dispensers are designed to control use and lower maintenance time. We'll be happy to arrange a demonstration, to show you how we can save on your restroom costs.
Our dispensers are supplied and installed at no cost to you. They are unconditionally guaranteed. If you have any breakage or problems with our units, they will be replaced or repaired, period.
Call us to set up an appointment today, ask for Carlson Mun.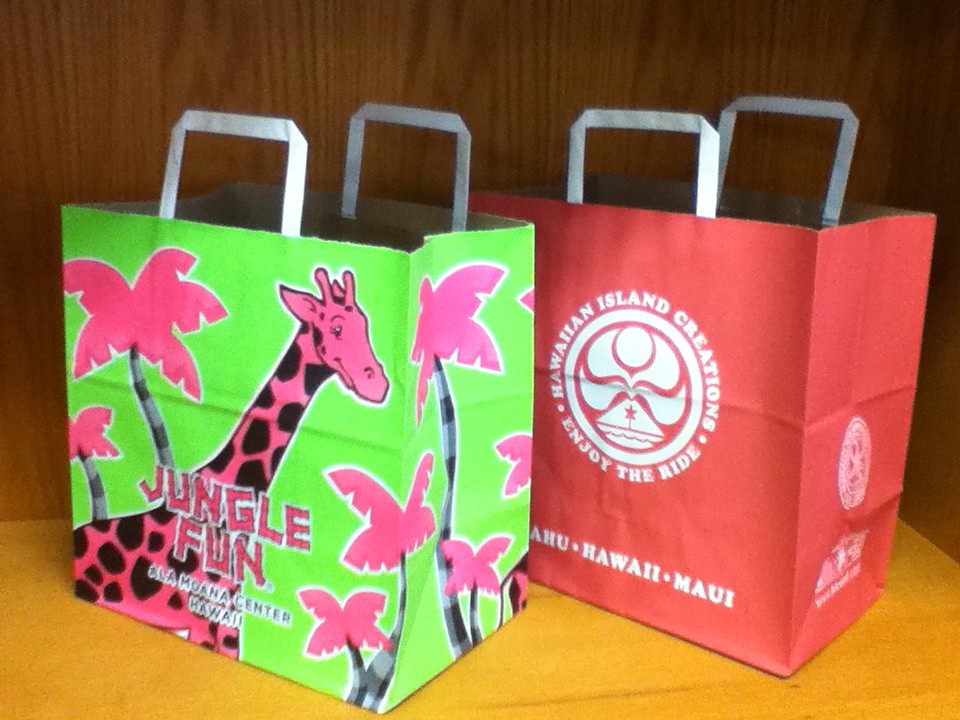 Jungle Fun and Hawaiian Island Creations
We like to think of our paper shopping bags as walking billboards. Our shopping bag factory makes that easy by offering an unbelievable deal for new customers. Here it is, for any "New Brand" they will offer FREE printing plates for up to three colors, up to 100% coverage and FREE shipping to the West coast on the first order. Better still, all their packaging exceeds the post consumer recycled paper content in the new packaging laws set to go in effect for Oahu.
We think that the shopping bags ordered by Jungle Fun and Hawaiian Island Creations are a really good deal. The size (12x7x12) fits a wide range of uses. It was originally designed as a food take out/grocery style bag, and restaurants really like that the seven inch gusset fits their take out containers, but Jungle Fun fills it up with lots of prizes, and Hawaiian Island Creations can use it for their t-shirts and shorts.
The flat handles in brown or white kraft means that this bag is more cost effective than shopping bags made with twisted paper handles, including bags much smaller than this size. This flat handle is similar to the handles found on Trader Joe's bags.
Minimum order is 5,000 bags Call us at GBC boxes & Packaging for a quote for custom printed bags today.
Free Delivery!
One of the best deals in town is our free delivery offer. Order $100 or more and we deliver at no additional charge, to any business address on Oahu.

What if our delivery truck will not be in your area in the next few days? We send it to you, via UPS, on our dime.
GBC Boxes Packaging Hawaii, box, boxes hawaii, boxes, corrugated, jewelry, bags hawaii, bags, packing materials, packaging, moving, shipping, gbc, party supplies, air bubble, cushioning