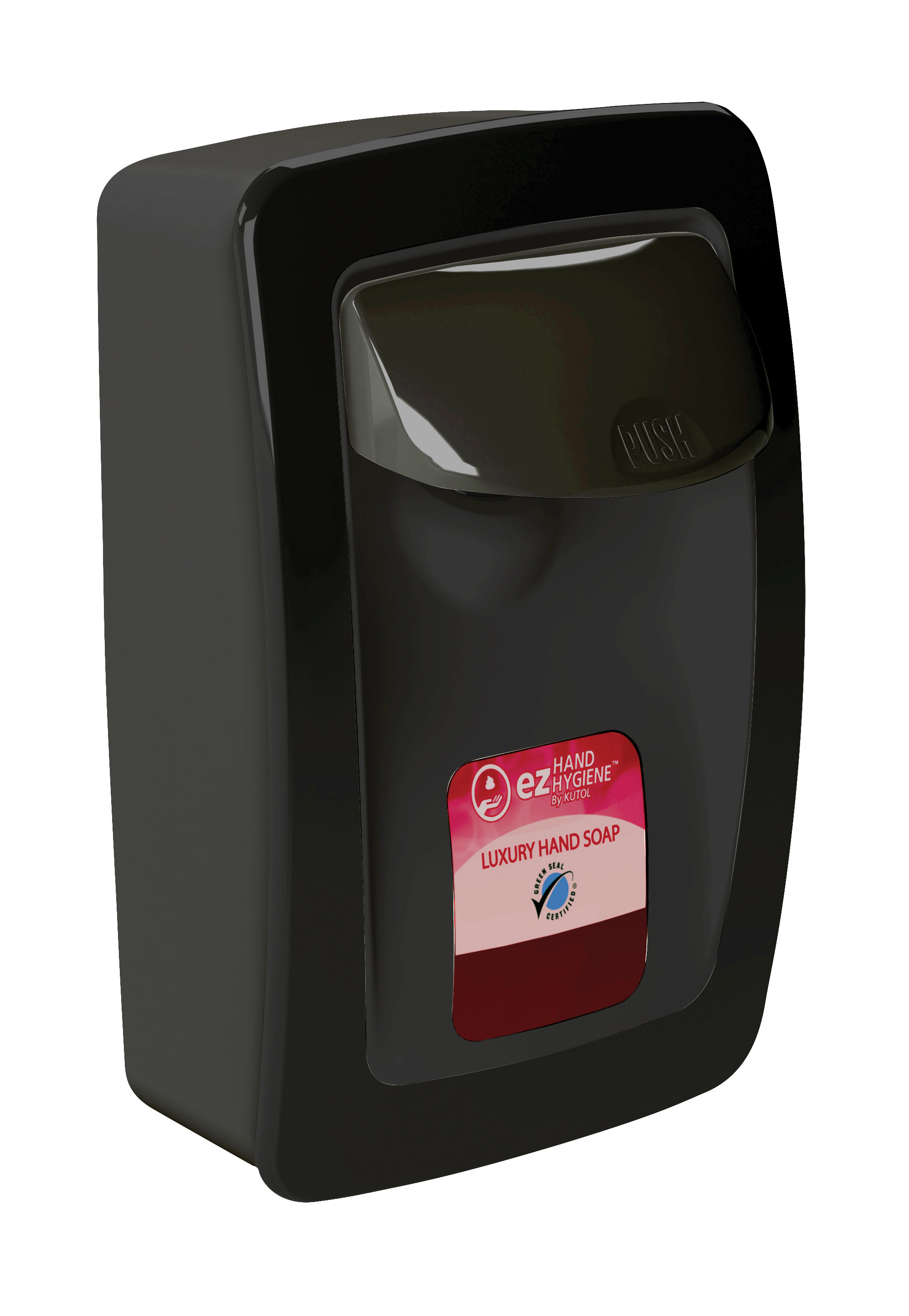 Kutol Designer Series Wall Mounted Dispensers
We took a good thing and made it even better with our NEW Designer Series! Using the same top-dispensing technology and refill bags, we built these dispensers with more design choices and features. A larger view window with easy-to-slide product ID Window Card and larger holding capacity. It continues to be made with durable ABS plastic with no metal parts, keyed lock option and ergonomic push pad. Designer Series is great for foams, and includes a universal back housing for easy conversion from a Manual to No Touch dispenser without removing the dispenser from the wall. The best news is Designer Series uses 1250 mL refills reducing labor costs, and meets the ADA 4" wall mount requirement in hallways!
Kutol EZ Foam Counter Mounted Foam Dispensing System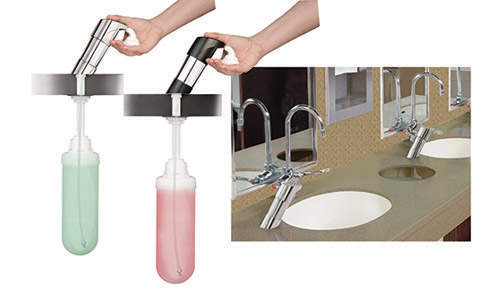 EZ Foam® Counter Mount features a patented system that refills from ABOVE the counter! No messy pumps and no need to crawl on the floor. EZ Foam® Counter Mount uses self contained sealed refill bags, so
you can "top-off " the soap whenever you like, no need to wait until the reservoir is empty.
Each creamy Moisture Wash formula contains Emollients to help sooth and protect skin, and Humectants to help maintain skin's natural moisture. Four soaps have colors and fragrances, two are dye & fragrance free.
Innovative patented design – refills from above the counter!
No mess and eliminates the risk of product contamination
Made with durable plastic parts and automotive-grade chrome plating
Available in Black & Chrome or All Chrome