Preventive Maintenance
Mats are the first defense to stop dirt and moisture from entering your building. 70% to 80% of dust, and dirt is tracked in from the outside on peoples feet. One square yard of carpet can accumulate one pound of dirt a week. The estimated cost to remove a single pound of dirt from a building can run in excess of $600 in cleaning costs. With high performance matting of at least 10' to 15' (as recommended by the US Green Building Council) you can capture as much as 85% to 95 % of contaminants that enter the building.
Slips and Falls are the second leading cause of all workplace injuries. Andersen mats are used throughout facilities where safety is a must and anti fatigue comfort is essential to the health and well being of employees.
Below are just a few of the mats available. Please contact us to see more samples.

WaterHog Classic & WaterHog Fashion Mats
Entrance / Scraper-Wiper / Indoor-Outdoor

24 oz.sq/yd solution-dyed polypropylene fabric dries quickly and will not fade or rot; SBR backing contains 20% post-consumer recycled rubber
Bi-level surface effectively removes and stores dirt and moisture beneath shoe level between cleanings; unique "water dam" allows the WaterHog mat to hold up to 1 1/2 gallons of water per square yard, water and dirt stay on the mat
Reinforced rubber face nubs prevent pile from crushing, extending performance life of product. Anti-Static
Available with cleated backing for placement on carpet or smooth backing for hard floor surfaces
Safety Scrape Mats
Slip-Resistant / Indoor-Outdoor
Molded grip-surface effectively scrapes tough dirt and grime off shoes and provides an excellent anti-slip surface
Durable nitrile rubber construction is oil and grease proof, and chemical resistant
Certified slip-resistant by the National Floor Safety Institute
Static dissipative and UV Stable
Available in cleated backing
Recommended for use in kitchens, locker rooms, restaurants, production areas, outside entrances, and grocery store produce areas
Comfort Flow Mats
Anti-Fatigue / Slip Resistant / Dry or Wet Environment / Indoor-Outdoor
High density closed-cell nitrile rubber cushion provides excellent anti-fatigue properties
Chemical resistant, grease and oil resistant
Drainage holes allow liquids to flow through
Welding safe and static dissipative
Beveled edges provide a safe transition from mat to floor
Lifetime anti-microbial treatment prevents odors and degradation of the mat
Light weight and flexible for easy handling and cleaning
Recommended for kitchen and industrial applications
WaterHog Inlay Mats
Entrance / Scraper-Wiper / Indoor-Outdoor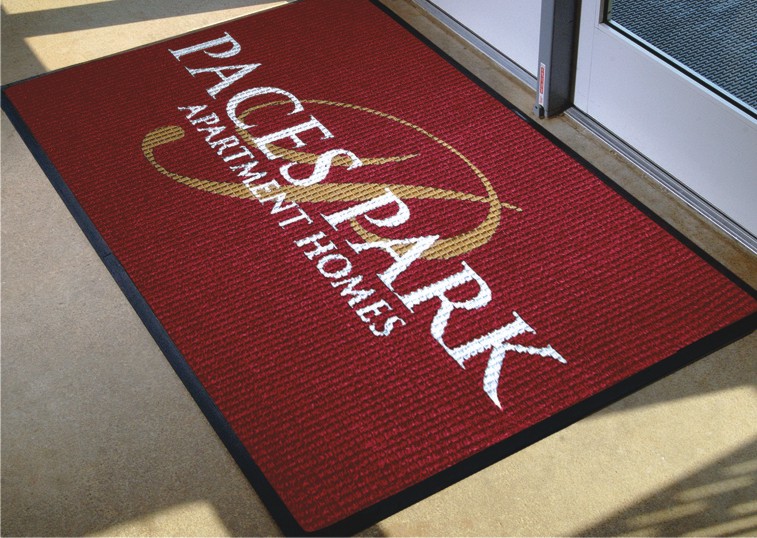 Designs are created using a unique inlay process that can include up to 19 colors per mat at no additional charge
UV-resistant solution-dyed polypropylene fabric is great for indoor and outdoor placements
Molded SBR backing contains 20% post-consumer recycled rubber; resists curling and cracking in all types of weather
Available in smooth and cleated backing types
Available with your choice of Classic Rubber border or Fashion Fabric border
Perfect for high traffic areas
GBC looks for problem solving innovative companies that lower labor costs and save you money. For more information contact Bonnie Valdriz, or Carlson Mun (808) 842-340
Please call me if you have any questions.
Carlson Mun
GBC Boxes & Packaging
99-940 Iwaena St., Aiea, HI 96701
carlson@gbchawaii.com
(808) 842-3400 ex.5762
Direct (808) 777-5762 c (808) 393-5850
Fax (808)
842-4048www.gbchawaii.com
Toll Free (800) 682-4425