Delamo's Janitor Auto Cart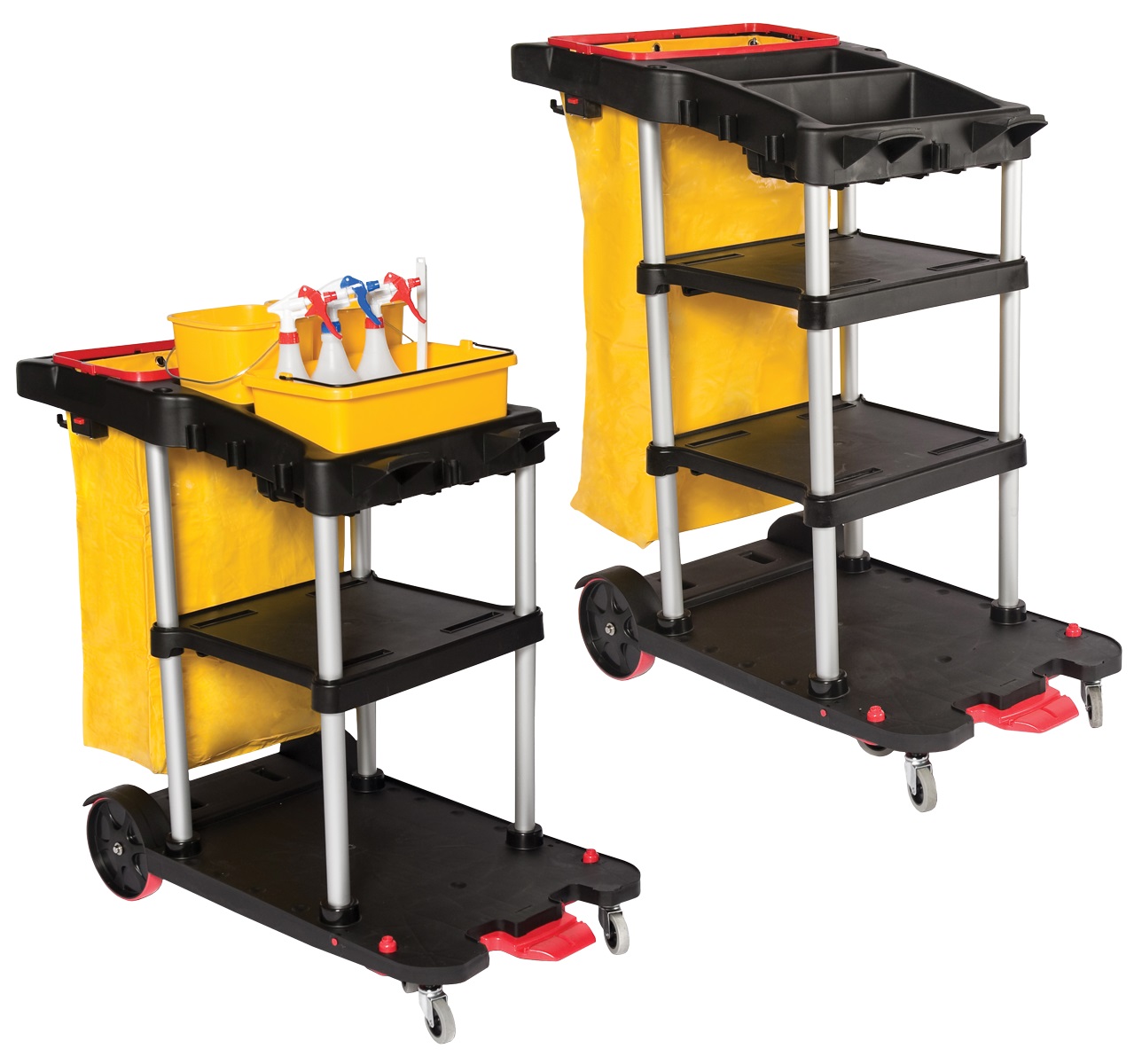 Delamo's new Janitor Auto Cart with docking station offers high-capacity storage and organization with comfortable mobility. Our Docking station feature locks all available Delamo wringer buckets onto the Cart at floor level. No heavy lifting required; just dock and go. It features a foot pedal lock to engage and release the Delamo wringer bucket. It is so easy to use and maneuver!
Delamo Auto Cart video http://delamo-mfg.com/videoview.asp?video=Delamo-JanitorAutoCart
Delamo Utility Can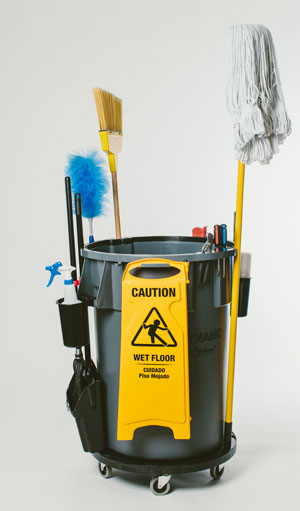 The Dynamo 32-gallon utility can is the first with utility built right into each can. Plenty of clips and storage for a variety of cleaning tools ready right where you need it.
• Liner lock belts allow can liner to fit neatly inside can.
• Vented channels for easy utility liner removal.
• Durable and comfortable hand grips.
• Utility rim has clips and storage for a broom, mop, lobby pan, wet floor sign, scrappers, tools and more.
Delamo Scrape N Scrub Mop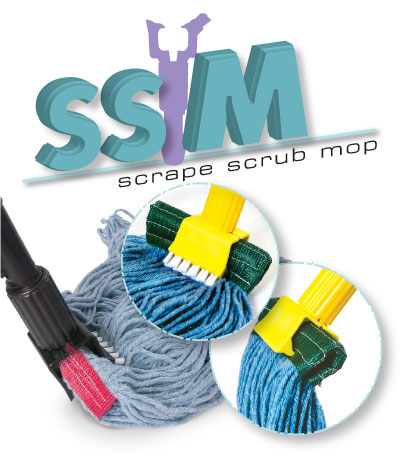 The new scrape-n-scrub mop is 3 tools in one. Jaw style mop grips are preferred for their function and ease to change mop heads. Now that same tool can scrape off gum or droppings and scrub off scuff marks in one tool. The high impact plastic construction is ideal for wide bands and saddle-back mop heads. Twist action collar releases the mop automatically. Features a rivet attachment. Comes with 1" handle. Holds from 20 oz. up to 32 oz. saddle-back mops. Available in black or yellow.
The Delamo Auto Dolly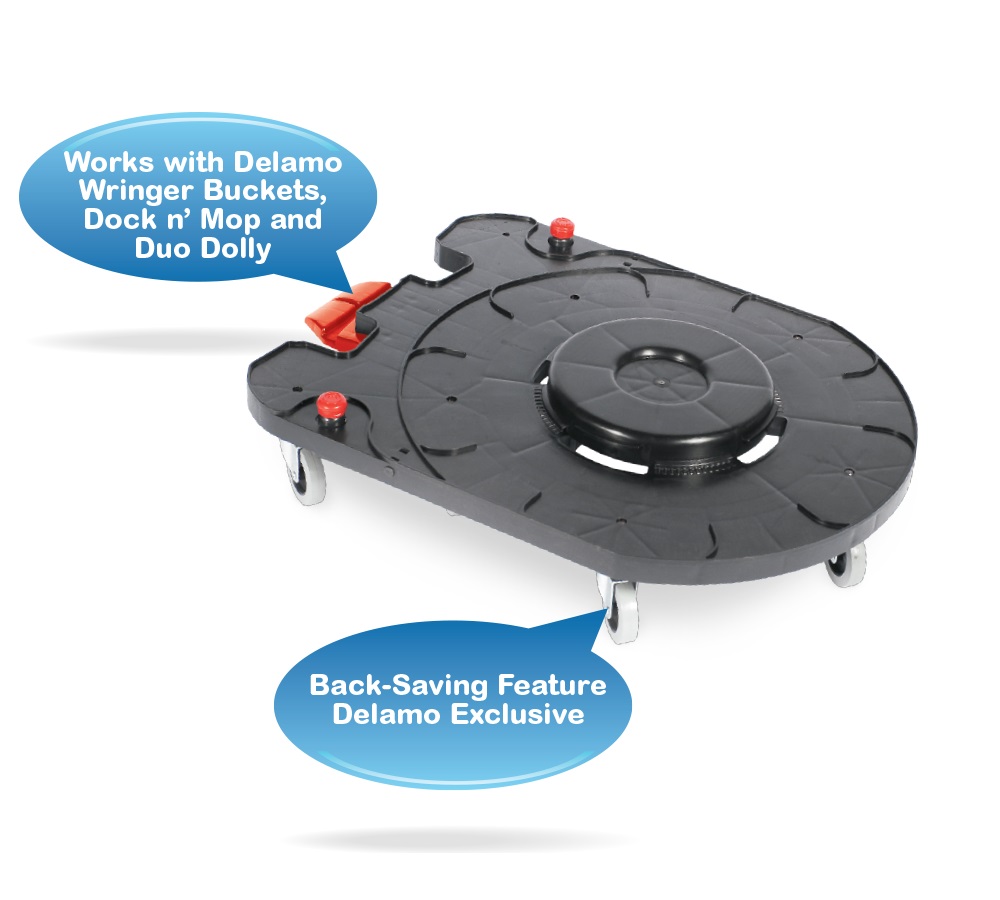 is an ideal alternative to a janitors cart when combined with a Delamo wringer bucket or Dock N' Mop. It provides even more versatility and function when used with the Duo Dolly. Easy foot pedal release to undock bucket. Simply step on the foot pedal button on right or left to undock.
The Auto Dolly docking system design eliminates the need to lift heavy wringer buckets, because it securely locks Delamo buckets into place at floor level. This back-saving feature is exclusive to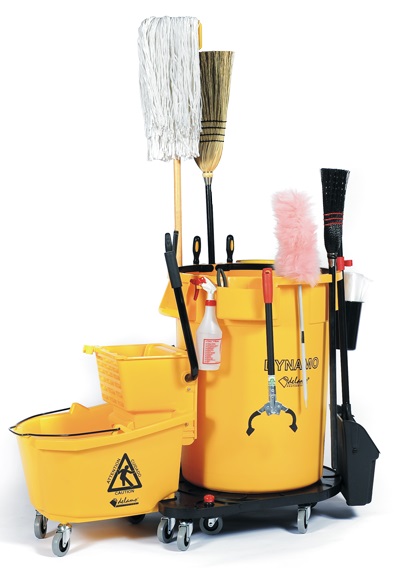 Delamo.
This unique trolley dolly is also a docking station for all Delamo wringer buckets. Designed with a large footprint and seven 3" caster wheels for stability and a base platform for stick tools when used with the Dynamo utility can, also fits most waste receptacles. In addition, it features a foot pedal lock to engage and release the Delamo wringer bucket. Maximum load weight: 250 lbs.
Delamo Duo Dolly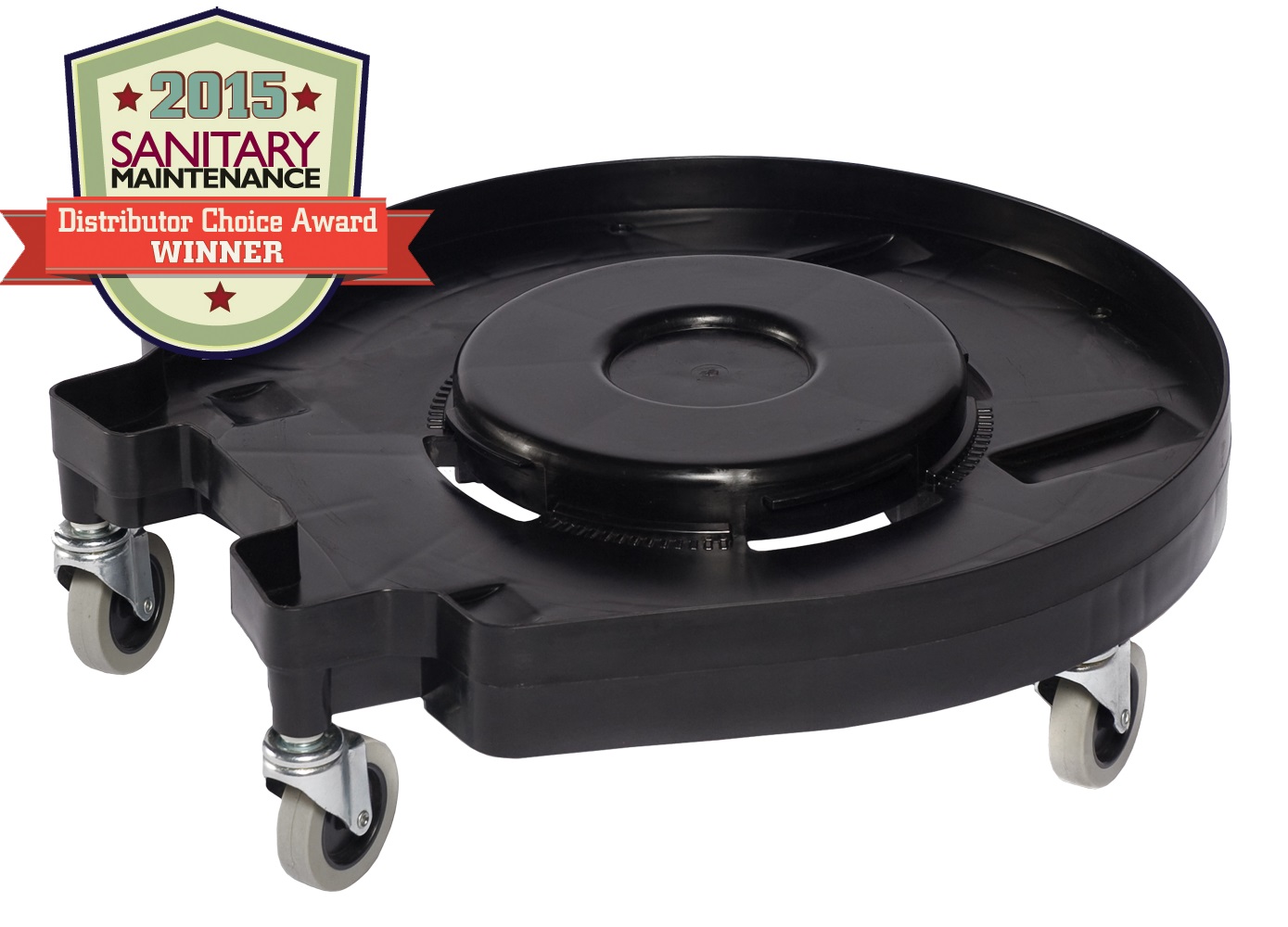 is just that, a dual function dolly designed for the Delamo Auto Systems (Auto Dolly and Janitor Auto Carts). Use the Duo Dolly to attach any threaded based trash can or use any manufactures' wringer bucket combo.
Duo Dolly doubles your efficiency in trash collection and cleaning. When used with the Auto Dolly and Dynamo can, the Duo Dolly transforms into a tandem waste/ recycle collection system. With a small footprint and ease in mobility, the Duo Dolly is an ideal solution to maintain facilities in half the time! Maximum load weight: 250 lbs.
Work Smarter with Delamo Auto Systems, featuring Dock and Lock to connect tools.